Drama-Team is a leading content player specializing in locating, developing and producing high quality drama series for wide audience
of the global market.
Drama Team was founded by the leading producers Mosh Danon, Inosan Productions and Chaim Sharir, Yezirah Ivrit. The company specializes in producing international TV series including the Israeli and US version of "HOSTAGES", which won the Golden Nymph at the Monte-Carlo Television Festival for the Best International TV Drama. Further highly acknowledged series are "IN TREATMENT", which was adapted by HBO and broadcasted in over 10 more territories, "MYTHOLOGICAL X", which was adapted by CBS, "MINIMUM WAGE" ("30 SHEKEL PER HOUR"), which was awarded the Best Drama Series of the Israeli Academy of Film Television and a remake option was sold to the US and Britain, and "ALLENBY", a series adapted by Turner International Brazil.
In the last few years Drama Team's standing in the international market has grown extensively. Following the production of "MUNA," a tv drama series that broadcasted successfully on 2019, The company co-produce new shows with European production companies, distributors and broadcasters. Among them: "THE GRAVE", a mystery- suspense drama series in co-production with Federation International (France), "JERUSALEM", a crime drama series in co-production with ITV (UK), "GONE" a crime drama series in co-production with Federation International (France) and "WHAT HAPPENED IN OSLO", a suspense drama series in co-production with Monster Productions, Norway.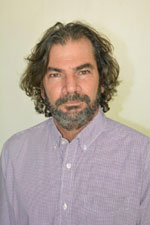 Mosh Danon: CEO, Producer
has been a producer for over 25 years. He has been involved in a wide range of projects and has managed several production companies. His company, Inosan Productions, specializes in producing feature films, TV series, and documentaries that have been released theatrically and broadcasted worldwide including the award winning and Academy Nominee for Best Foreign Language Film film "AJAMI". He served as Chairman of the Israeli Film & TV Producers Association and was recently elected as the Chairman of the Israeli Academy of Film & TV. In 2011 he received the honorary degree of "Chevalier des Arts et des Letters" from the French Minister of Culture and Communication Frédéric Mitterrand.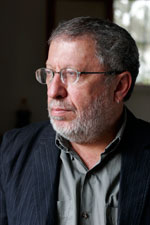 Chaim Sharir: CEO, Producer
One of the leading and most prolific producers of high quality scriped formats for TV drama series and feature films in Israel including the film "RESTORATION" winner of the Sundance Screenwriting Award, the Grand Prize at the Karlovy Vary International Film Festival  and Best Film at the Jerusalem Film Festival. Founder of his company Yezirah Ivrit. Sharir was the Content VP of Reshet Broadcasting (Israeli Channel 2). He was also one of the founders of the Israeli Academy of Film & TV and served as the Chairman of the Academy for several years and served as Chairman of the Israeli Film & TV Producers Association.
Ran Fridberg: Chief Producer
Ran Friedberg is an Israeli line producer with over 20 years of experience in the Israeli film industry. Ran studied film at the Camera Obscura Film School in Tel Aviv, where he focused on directing and editing. During his second year of studies he was chosen to act as the production manager of the feature film Game Over, and since then has continued to work as a production manager and line producer on feature films, television shows and commercials. In the last eight years, Ran has focused on producing historical projects telling Israel's story – from the biblical era up to the 1980's.
"FIG TREE" (2018) Director Alamork Davidyan, a feature film shot at Ethiopia
"ESAU" (2018) Director Pavel Lungin (in post production)
Dorit Perel: Financial Officer
Has been working in TV & film production for over 10 years. She worked as a production coordinator and manager on various international projects including Channel 4's mini-series THE PROMISE (UK), Jullian Schnables' film MIRAL (France) & Eran Riklis' films LEMON TREE (Israel-Germany-France) & THE HUMAN RESOURCES MANAGER (Israel-Germany-France-Romania).
She has been working for Inosan Productions for 6 years now as head of operations and financial manager. With her multi-language background, she is the international liaisson to Drama Team.
Contact Details Office :
Drama Team
13 Beit Oved St. 1st floor Tel Aviv 6721113
Tel: +972-3-6204535
Fax: +972-3-6205131
Email: office@drama-team.com